TIEDEX LIMITED
Polti Vaporetto SV420 Steam Mop Floor Cleaner mob steamer electric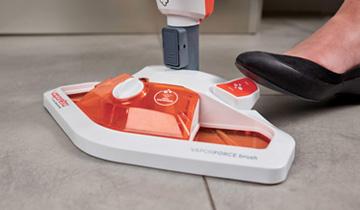 CLEAN AND FRAGRANT HOME
With Vaporetto SV420_Frescovapor you can steam clean and eliminate bad odours in one go. Thanks to the dispenser, integrated in the brush, the steam is mixed with the Frescovapor deodorant and the result is a clean and fragrant home.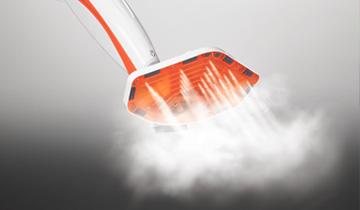 VAPORFORCE BRUSH
The new brush has a large area for dispensing steam which, combined with the excellent flexibility, lets you reach the most difficult corners ensuring more effective cleaning.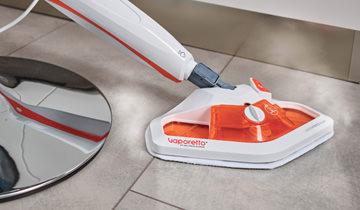 STOP GERMS AND BACTERIA
Steam is the most effective and natural solution for a deep clean home, in fact, lab tests show that with Vaporetto SV420_Frescovapor you can kill and remove up to 99.9%* of microorganisms.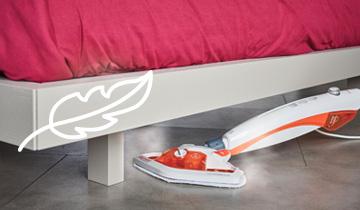 LIGHTWEIGHT, COMPACT AND MANAGEABLE
When being small is an advantage! The Vaporetto SV420_Frescovapor steam mop is lightweight and compact and lets you clean practically and easily: single-handed.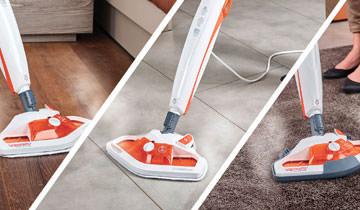 CLEANS ALL FLOORS
The Vaporetto SV420_Frescovapor mop is designed to treat all types of flooring: with hard or soft finishes, linoleum, rugs or fitted carpets. Also, thanks to the steam regulation, performance can be optimised for each surface.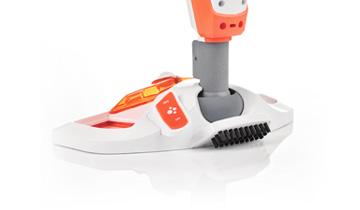 REMOVES EVEN THE MOST STUBBORN STAINS
Thanks to the bristles integrated in the brush can effectively remove encrusted dirt by combining the power of steam with the abrasiveness of the bristles.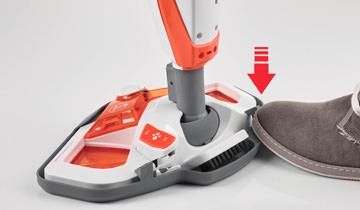 EASY, HANDS-FREE APPLICATION
Putting on and taking off the cloth is hands-free: to put it on just place the brush above it and press lightly while to remove the cloth after use just place your foot on the tab to keep it on the ground and lift the brush.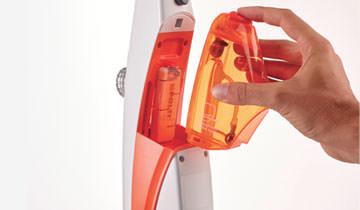 FILL THE TANK DIRECTLY FROM THE TAP
The removable tank is a useful ally for adding water without leaving annoying marks on the floor. Just put it under the tap to fill it at any time.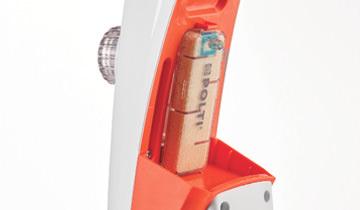 LIMESCALE FILTER
The filter built into the appliance reduces the passage of mineral salts and the formation of limescale, allowing the use of ordinary tap water; Always refer to the instruction manual to check compatibility with the water hardness in your area. The limescale filter can be replaced easily, ensures better cleaning results and lengthens the life of the appliance.
The Vaporetto SV420 Frescovapour is a high performance steam mop for cleaning all floor types. The powerful Vaporforce brush and Frescovapor dispenser neutralises odours and spreads a pleasant sensation of freshness whilst cleaning. Kills 99.0% of all germs and bacteria.
*Can be suitable for use on laminate floors but only on low steam setting
Multifloor options with steam adjustment
Wide operating reach of 5.5 metres
Heats up in 15 seconds
| | |
| --- | --- |
| Brand | Polti |
| Capacity | 0.3L |
| Charge Time | N/A |
| Colour | White |
| Dimensions | H 112.0 x W 32.0 x D 20.0 cm |
| Floor Types | All Floor Types |
| Power | 1500W |
| Run Time | N/A |
| Type | Floor Cleaner |
| Weight | 2.2kg |
FREE UK SHIPPING, Free Delivery Standard (Mainland UK Only)
WE SHIP Countries in EUROPEAN UNION. 
Austria, Belgium, Bulgaria, Croatia, Republic of Cyprus, Czech Republic, Denmark, Estonia, Finland, France, Germany, Greece, Hungary, Ireland, Italy, Latvia, Lithuania, Luxembourg, Malta, Netherlands, Poland, Portugal, Romania, Slovakia, Slovenia, Spain and Sweden.
100% Customer Satisfaction
We go above and beyond to ensure you receive the best level of service.
We want you to be happy with your purchase, however in the rare occasion that you are not, please let us know and we will contact you to arrange either a collection or a refund. Please CONTACT US before leaving any negative feedback and we will promptly sort out any issue with your order.